WorldVision Opera Singers Contest: Apply by August 15!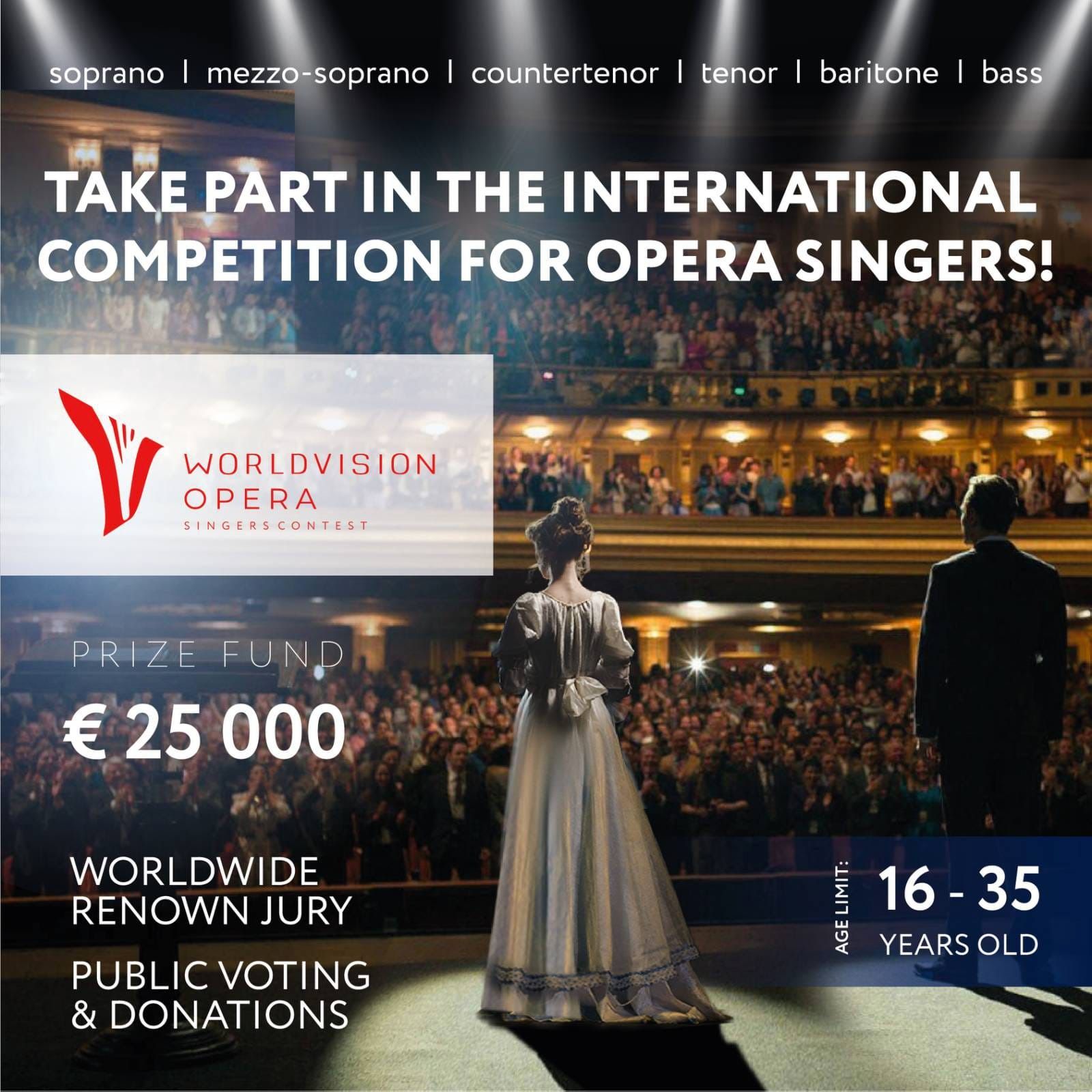 WorldVision Opera Singers Contest
Application deadline - August 15th, 2022
2 age categories:
Main from 23 to 35 years
Junior from 16 to 22 years
Why is it special?
◾ 4 rounds
◾ over 30 countries
◾ over 20 famous opera stars and professors at jury
◾ €25.000 - the total amount of Grand Prix
◾Final concert at the Lecce Teatro Apollo in Italy
◾ Scholarships & prizes: on every competition stage we offer a number of prizes that will support your career.
◾ Donations from the public
◾ over 10 mln online viewers expected to interact with the contest platform
The WorldVision Contest gives every young opera singer a chance to present himself to the whole world! Let the world see your talent and your toughness!
To register — https://wvopera.classic-at-home.com/