Several weeks ago we reached out to those who use YAP Tracker's iPhone app for feedback as we prepare a new version for the coming release of iOS 7. We received lots of great feedback with a number of "frequently requested" suggestions.
Rather than wait until Apple releases their next iPhone, we decided to make a minor update to the app that we hope will help members as the application seasons begins. Here are some highlights:
Selecting opportunity information
When researching a new opportunity or sending an email to a contact, members had no easy way to select part of the opportunity and copy it. To help with this we've made the text on the opportunity detail view selectable.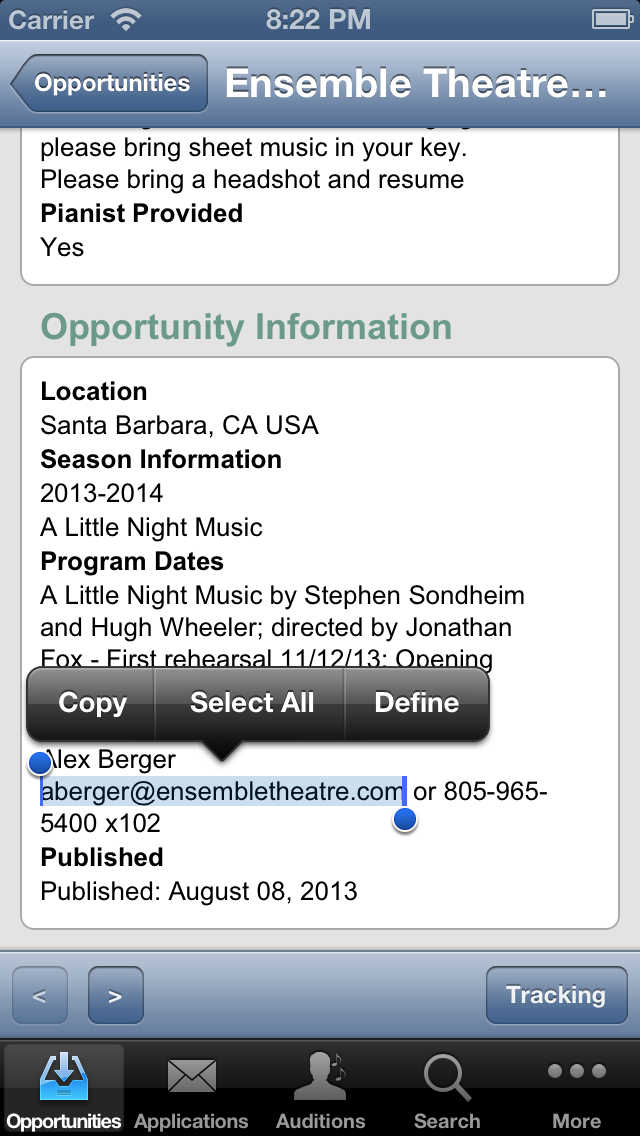 Making links clickable
The opportunity detail view displays a number of links: company URLs, program URLs and application forms. We've gone ahead and converted these to clickable links. Unfortunately converting emails in the contact field to links was a little tricky so we've decided to hold off on that change until the new release.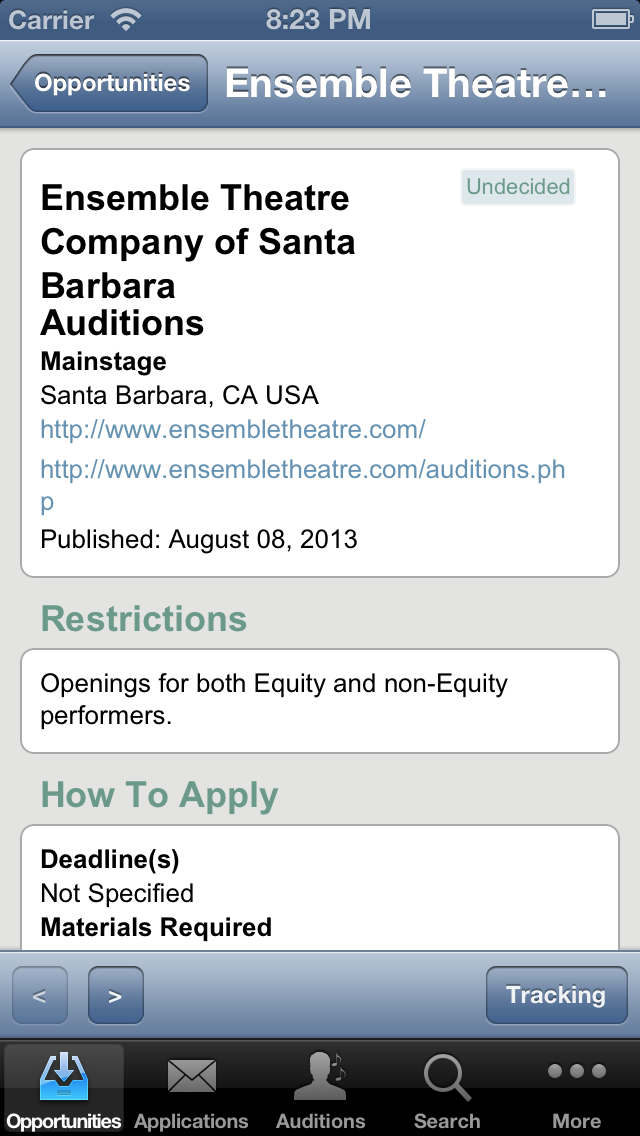 iPhone 5 support
We've implemented changes so the larger iPhone screen sizes are now supported. A little more information is displayed at any one time now; with any small screen, every bit makes a difference!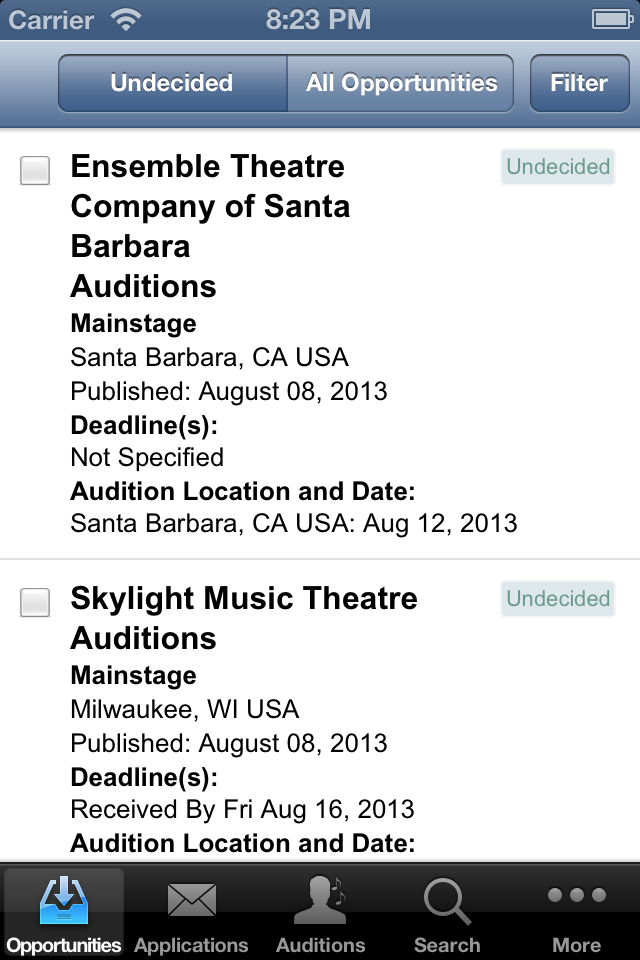 And the most requested feature (besides being able to submit applications through the phone):
Clicking a link in an email opens the app
We've spent quite a bit of time on this one. If you open your alert in Mobile Safari, the App Suggest banner we've added will allow you to install the app (if you don't have it) or open the opportunity in the app (if you have the app installed).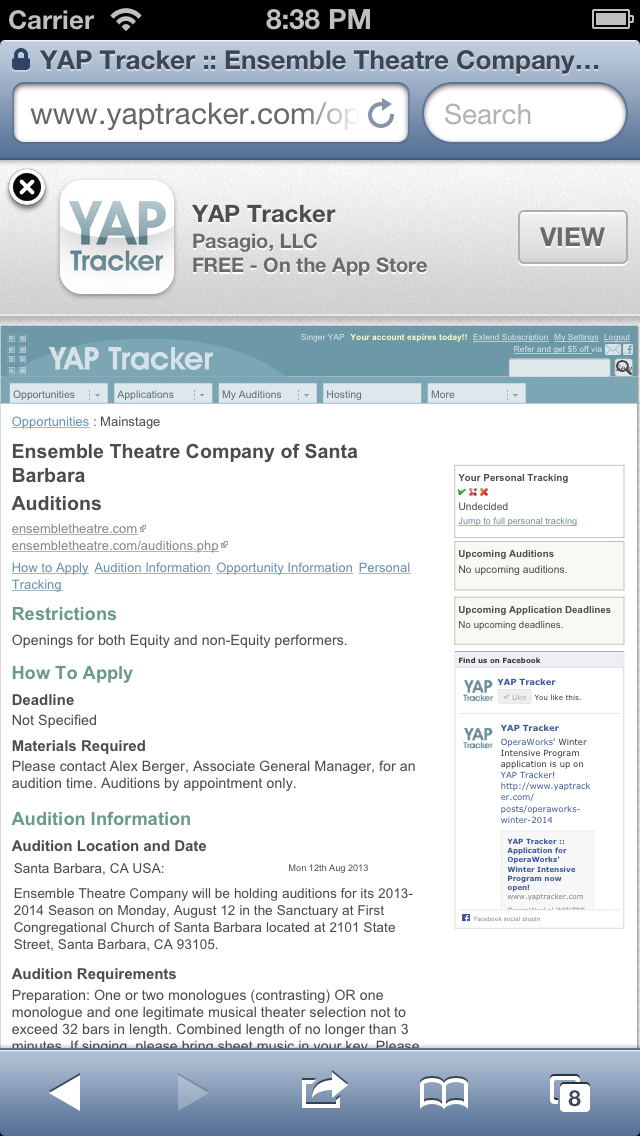 Clicking a link in an app that doesn't automatically take you to Safari (like the Gmail app) was a little trickier. We won't bore you with the technical details but when you click a link in the app you are still taken to the main YAP Tracker site; however we've added a link to the top that allows you to jump to the app and scroll through the opportunities that are part of your alert.
A note about submitting applications through the phone: we agree this would be convenient (although we STILL recommend that all applicants apply early to avoid the need to submit something last minute), but we need to do some further investigation. The application service is a complex piece that would require considerable work to transfer to other platforms. We will evaluation usage numbers this season and will review again for the next upgrade cycle.
Finally, a note to our Android friends. We have scheduled work to begin next month on the Android app. We are hoping to have it ready in October!