For those who may have missed it on our Facebook page, we're nearing the end of our beta period for our new iPhone app! We are collecting great feedback from our testers and plan to release the feature for general use in the next few weeks.
In the interim, we're so excited about discovering ways in which singers can use technology to help in their career pursuits that we've decided to make a regular feature of it. If you've got a great tool you think we should feature in a future segment, please send us an email.
First up: Ear Sharpener, an ear training app for the iPhone, is a great way to improve your recognition of pitches and melodies. The app plays a chord progression that establishes a given tonal center, then plays a note for you to decipher. As you improve your skills, you can change the mode to simultaneous multiple tone recognition or randomize the key signature. It's a terrific (and easy) tool for anyone looking to improve their sight-singing for faster score absorption, choral work or just improved musicianship. A bargain at $2.99!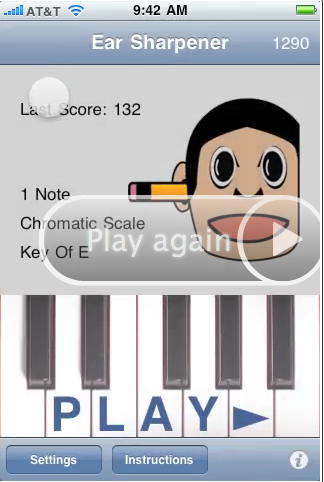 ---
Have an app, blog or podcast that you'd like to share? Please share your thoughts on our Facebook page or contact us.