A big part of our job as opera singers is to really know what we are singing, no matter what the language. Many of us are therefore relatively fluent in the standard operatic repertoire of languages, but what if you'd like to travel further afield in your linguistic pursuits? Whether you are working on a Sibelius set or preparing for a competition in Beijing, don't you wish you could have a translator in your pocket? The iTranslate App may be just the tool to help.
There are many translation aids available, but we like this one in particular for a number of reasons. Among many other features, it contains 50+ languages; you can translate a word or an entire email; it offers voice recognition features, and best of all, it's free.
There are lots of other online translation aids with various levels of success and fees, so it doesn't hurt to have more than one option. The iTranslate App has been our go-to offering, and thus far, we're unaware of any truly embarassing mis-translations*! Enjoy!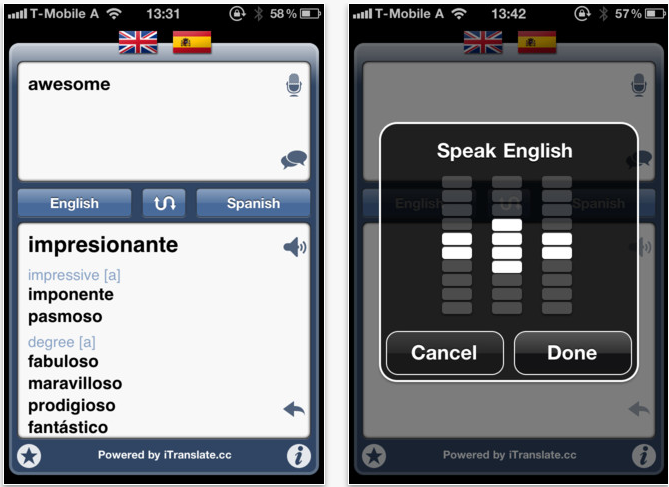 * In the age before lovely iPhone apps or high speed internet access, I had the great fortune to study in Italy and live with a wonderful family in Florence for a few months. The "mama" of the household was an amazing cook, and it was hard not to shower her with praise. I was still in the early stages of learning the language, so I was surprised when my answer to her question about why I loved Italian food so much created such hysterical laughter. What I said was, "perché non ha preservativi." Sounds about right? Use iTranslate and you'll see!
---
Have an app, blog or podcast that you'd like to share? Please share your thoughts on our Facebook page or contact us.