Tools of the Trade: the YAP Tracker iPhone app!
You asked for it, we delivered: the YAP Tracker iPhone app is (finally) a reality! We hope it will help keep you organized and in-the-know while you are off to an audition, at the opera house, in the practice room or just on the go. Thank you to the many testers who have given us great feedback on the app already.
Check out www.yaptracker.com/iphone for complete details. The app is only useful to those with full access YAP Tracker memberships, so if you aren't already a member, what are you waiting for? Register now to start taking your opera career to the next level.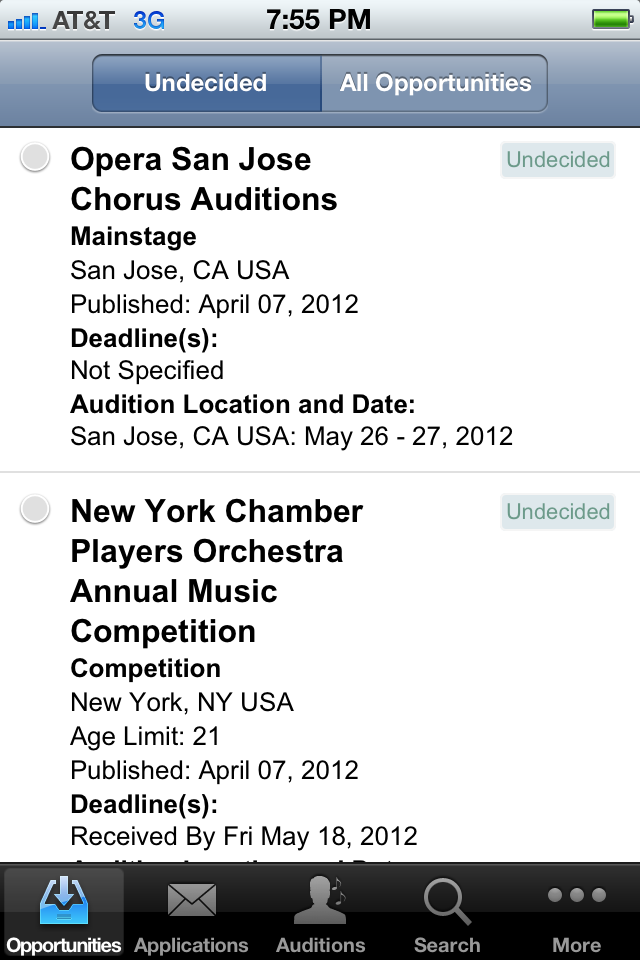 ---
Have an app, blog or podcast that you'd like to share? Please share your thoughts on our Facebook page or contact us.