Featured listing: SongFest 2015 2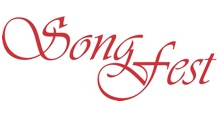 FINAL NYC AUDITIONS NEXT WEEK 1/15-17! LA 1/29-30! RECORDED AUDITION DEADLINE: FEB 9TH!
SongFest is the premier art song festival and training program in the United States held each June at the Colburn School in Los Angeles. This summer 2015 Ann Murray and Dawn Upshaw join the faculty for the first time with returning favorites Martin Katz, Graham Johnson, Margo Garrett, Jake Heggie, John Musto, Sanford Sylvan, Susanne Mentzer, Lucy Shelton, and more.
SongFest offers several full fellowships (free tuition, room & board) for exceptional singers and pianists decided by competitive national auditions. www.songfest.us "All the singers whom I have met who have been a part of this program have received an invaluable gift that will influence not only their careers but their lives." - Frederica von Stade