YAP Tracker Features: European Auditions search!
The location search on the Opportunities page allows our members to search for auditions, programs and competitions for one or more locations, but a number of our European members wrote to us requesting that we make it possible to review all European listings in one easy search.
We are happy to share that we've just added Europe as an advanced search option. Now when you are searching by location, you can type in Europe and it will return all opportunities for European countries. We think it's another great addition at the suggestion from our community.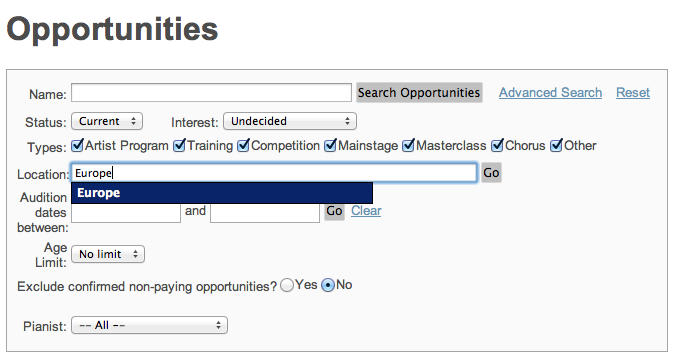 Take a look and let us know what you think!
---
Have a feature you'd like to recommend? Contact us on our Facebook page or through our contact us page.