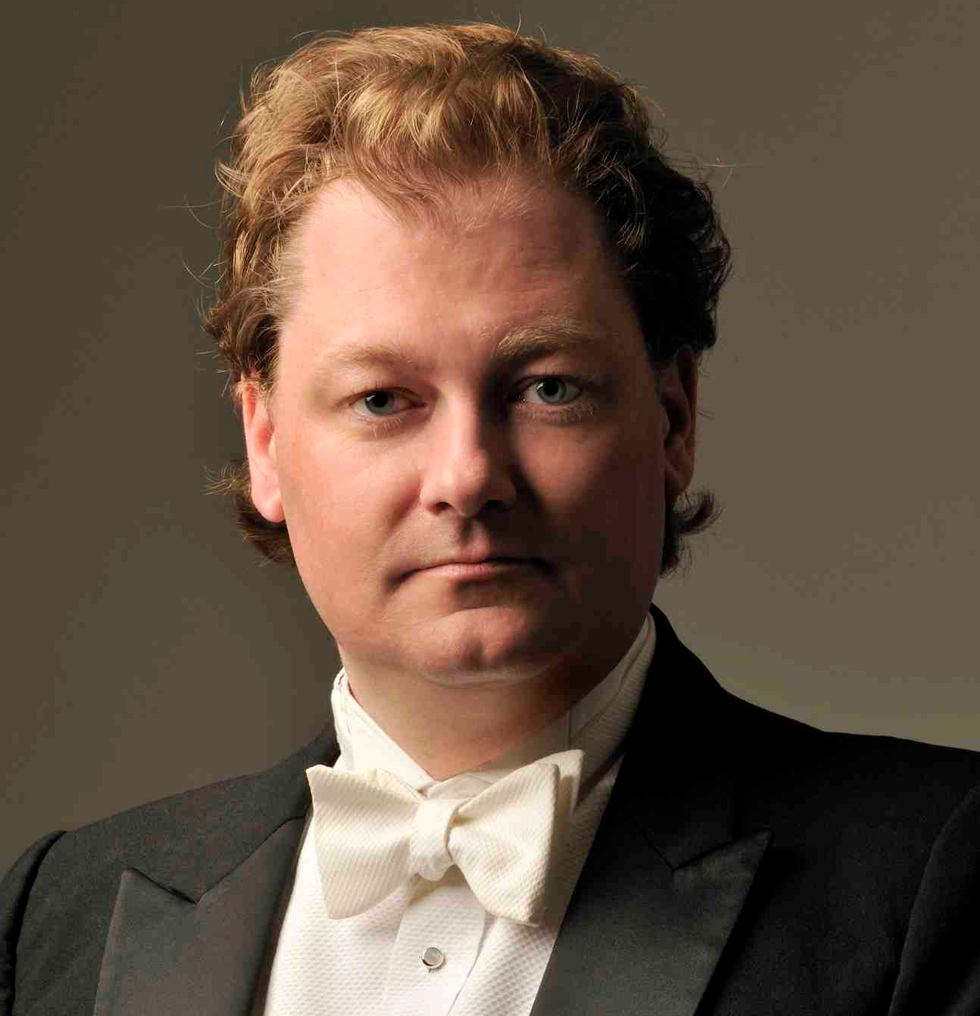 Tell me a bit about your background.
I am currently the orchestra director at the University of Kentucky in Lexington, where I lead the orchestra program, and conduct the operas. UK has a very lively School of Music, and a highly regarded opera program. I have led more than 20 different operas with UKOT over the last several years! I also work as a traveling guest conductor, and have been luck to lead more than 70 different American orchestras, including the Detroit, Seattle, San Francisco, Atlanta and Dallas symphonies. My background is in violin--I attended the Cleveland Institute of Music and the Peabody Conservatory, and spent a year playing as a substitute violin in the Baltimore Symphony, under the direction of Yuri Temirkanov. What a thrill!
What inspired your efforts to start the

Prague

Summer Nights Young Artist Music Festival?
My wife, who is a soprano, and I traveled to
Prague
several years ago to visit, and I was completely overwhelmed with the beauty of the city, and the incredible musical history there. We went to visit the Estates Theatre, where Mozart led the premier of
Don Giovanni,
the only theater remaining in the world where Mozart conducted. I had the idea to bring young artists from around the world together in
Prague
to perform
Don Giovanni
in that magical space.
What led you to choose

Prague

as the location of the program?
Prague
is one of the most beautiful cities in Europe, and has a truly remarkable history--not only a musical history, but a political, literary, architectural and artistic history.
From the point of inspiration to accepting applications, can you give a rough outline of the steps required to establish a new program? Please also include some information about how you assembled your team of teachers, coaches and staff. I'm sure we have many readers who might be interested in taking a leadership role in creating a future program, so your perspective would be helpful.
Once we had the idea in mind, there were many steps to making the festival a reality. We had to convince the theater, which is part of the National Theater system in the Czech Republic, to give us access to the theater.
Then we had to negotiate on dates, and talk with presenters of other festivals and concert halls, as well as the
Prague
Conservatory, which will contribute some of our faculty. We worked with a top production company,
Classical Movements
, who are making all of the practical arrangements. We had to visit
Prague
several times, and inspect all of the concert venues, rehearsal halls, costumes and sets, as well as hotels. A complete outline had to be put together, along with a production budget, and we had to raise the funds to launch the program.
Next we met with prospective faculty, and inviting people to be part of the festival. There are lots of things to juggle, but it's an exciting program to think about!
We are still in the process of putting together
our faculty
. The stage directors for the project will be
Sherrill Milnes
, along with his wife Maria Zouves. Mr. Milnes is one of the greatest baritones of our time, and one of the most celebrated Don Giovanni's of the 20th century. Mr. Milnes and Ms. Zouves have directed
Don Giovanni
in the United States, and Mr. Milnes has performed it in the Estates Theatre!
James Burton
, one of our conductors, has worked on the conducting staff at the Metropolitan Opera and the English National Opera, where he led performances of
Don Giovanni.
Cynthia Lawrence
, soprano, holds the endowed chair in voice at the University of Kentucky, is a veteran of performances at many of the world's leading opera companies, including the Met, and sang with Luciano Pavarotti more than any other soprano! We are still adding faculty, and are talking with performers from the Czech National Theater, as well as the leading companies in Europe, including the Vienna Staatsoper.
Please share a bit about the program itself, what makes it unique and who is involved.
The highlight of the program, and what makes the program unique is the opportunity to perform
Don Giovanni
in the theater where it was premiered in 1787. We will be one of the only summer festivals to perform a fully staged opera in one of the world's most important and beautiful theaters. Our participants will also have the chance to work with the fantastic faculty, including Sherrill Milnes, and to sing for agents, opera house directors and conductors at the Czech National Theater and other opera houses in central Europe.
Can you give us a "day in the life" picture of what your participants can expect?
The typical day will involve staging rehearsals at the National Theatre in
Prague
with Sherrill Milnes and Maria Zouves, along with coachings and voice lessons with the faculty. There will also be masterclasses, and chances virtually every day to attend operas and orchestral concerts in
Prague
, as well as frequent chances to visit Dresden, Leipzig, Vienna, Salzburg and Berlin for concerts. Performances by the participants will happen several times a week, and there will be time each day to explore the beautiful, historic city of
Prague
.
What has surprised you most in the process?
There is a great deal of excitement and enthusiasm on all sides for this project. It's just so exciting to be planning these performances, and to be preparing to work with the great faculty, and wonderful young artists! I knew I felt that way, but I've been surprised by how excited everyone else is, as well.
What have you found to be the most challenging of hurdles to overcome?
The most challenging element is that there is an enormous amount of groundwork that has to be done, before any young artists can apply, and long before we are all together in
Prague
. That process takes longer than expected, and is more complicated. But it will be worth it once we are in
Prague
, getting to work!
What ultimately do you hope that you and your accepted singers will achieve through their participation in the

Prague

Summer Nights Festival program?