There's nothing we love to more than to receive great feedback from our members about an opportunity listed on YAP Tracker; even better: getting a request from a member to share her thoughts with her fellow YAP Tracker members about such a program. We spoke with Ashley Becker recently about her experience with Opera Slavica, a summer training program held yearly in New York. Auditions are typically held in March, so look out for the program among our listings in the coming weeks.
One great thing to note is why Ashley chose to apply: she received a recommendation from a friend, later saw a listing on YAP Tracker, and then continued to do more research on her own before taking the next step. We encourage all of our members to use YAP Tracker in this way: continuing to turn to your network of friends, colleagues, teachers and coaches will help to ensure you get the most out of all opportunities you find on our site, and doing additional legwork on your own will help you find great opportunities like this gem of a program. Food for thought!
---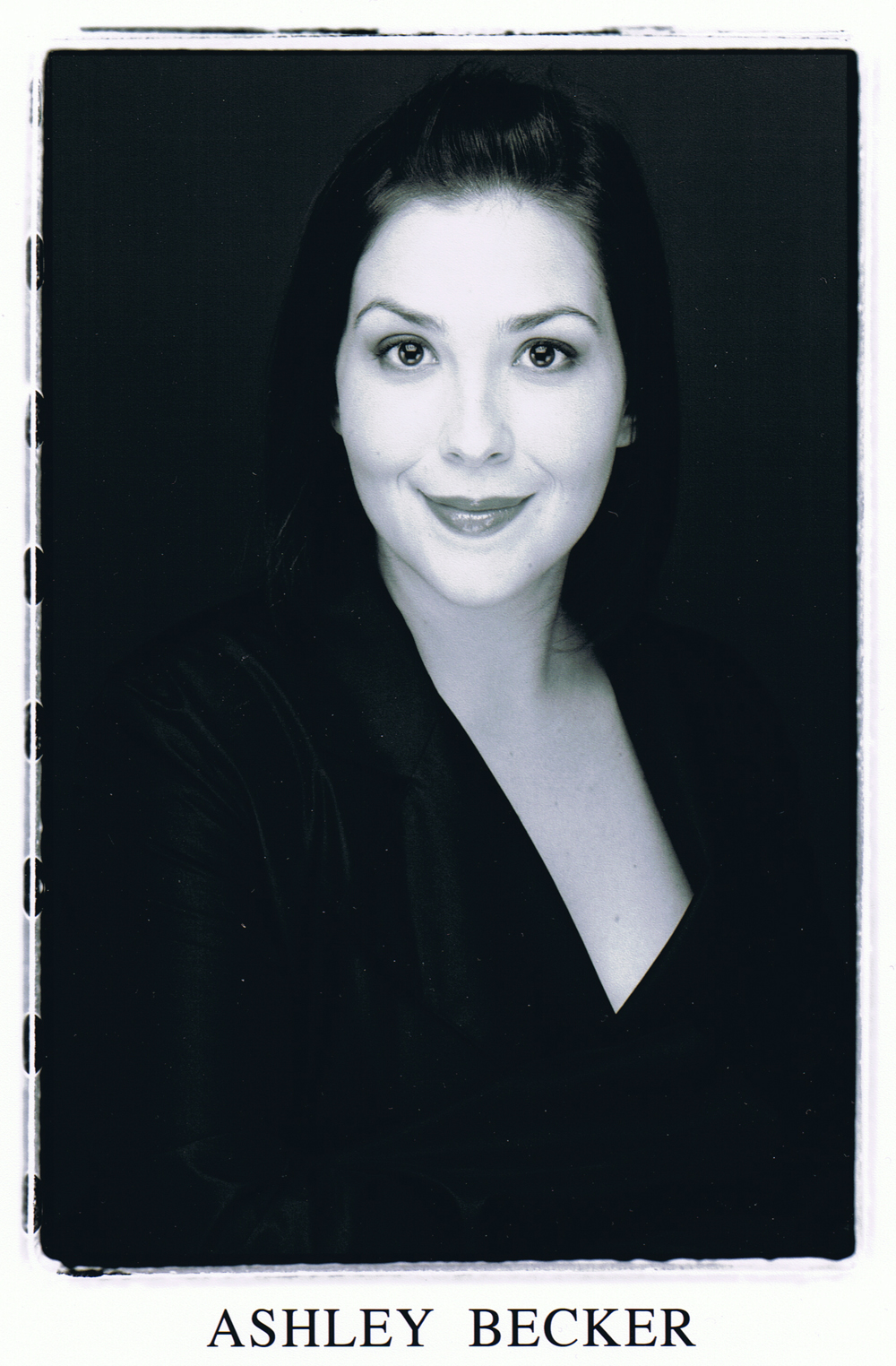 Please share a little about your background and performing experience.

I am a full lyric soprano living in New York City. I attended McGill University for my undergraduate and graduate degrees (B.Mus Performance Voice/M.Mus Solo Song). I have been a young artist at the Seagle Music Colony, Opera New Jersey, Shreveport Opera, and Summer Opera Lyric Theatre.

Which program did you attend this summer?

I attended Opera Slavica this summer. Opera Slavica was founded by William Hobbs and specializes in giving singers practical tools to approach Czech and Russian repertoire, as well the opportunity to perform a full opera in Czech or Russian.

How did you learn about the program(s)?

I learned about Opera Slavica two years ago through a friend who participated in one of the program's first seasons. This spring, I saw the audition notice come up in my listings feed on YAP Tracker and I did some cross referencing with someone who had participated in an earlier season with Opera Slavica.
Opera Slavica is a relatively new program. What inspired you to apply? Did you have any concerns about applying? Why or why not?

I was interested in applying to Opera Slavica because of the repertoire they were planning to produce over the summer. I was also particularly interested due to the fact that Opera Slavica presents a full production with a creative team and performs with orchestra in a theatre.

Opera Slavica's 2012 production was Janacek's Jenufa; after doing a bit of research I decided that there would be roles I could be considered for and I was excited by the prospect of adding Czech to my language skill set.

My main concern about applying was the time commitment to participate and what the schedule might look like. As I was able to discuss with an acquaintance who had previously participated, this was not a major concern at the end of the day.

How was your audition? Anything notable?

My audition took place at Pearl Studios and William Hobbs was the adjudicator. The amount of time scheduled for my audition allowed me the opportunity to sing two long arias, and to speak with William Hobbs about the program, the goals of the program, and what the program really offers singers. I very much appreciated the time that was spent giving me background about the program at the time of audition.

Please describe your assignments for the program and what information the company provided beforehand to set your expectations.

I was initially offered the opportunity to cover the role of Jenufa, but unfortunately one of the singers initially cast was unable to participate and I was then offered the opportunity to sing the role of Jenufa. As part of Opera Slavica's serious commitment to give singers the necessary tools to tackle opera in Czech or Russian, language classes geared specifically towards singers and the opera which will be performed that season are offered as part of Opera Slavica's program. A few weeks prior to the start of the program, we received the language class schedule. The language classes ended the week staging was scheduled to begin. That week we were provided the first week of staging rehearsals, and then a master schedule for the remainder of the rehearsal period was provided at the start of the second week of staging rehearsals including the dates for our masterclasses with industry professionals. Once we were in production week, the cast received daily emails from the production team detailing the schedule for the next day.

During the language class portion of the program, we were provided with handouts to use in class as pedagogic aides, and classes took place three times a week (90 minute classes). Additionally, at the beginning of the program, I was provided with audio tracks of a native Czech speaker and coach speaking the full text of the opera, as well as a variety of supporting materials to work on the Czech text including IPA which corresponded to the material taught in the Czech classes.

Did the program meet your expectations?

Opera Slavica met and surpassed my expectations. I attended the scenes performance after which a roundtable was held with the audience and the singers who had performed that night. William Hobbs, the founder of the program, spoke a bit about his intentions in creating this program, and how he had founded it with the hope of giving young singers the tools to approach and perform Czech and Russian repertoire from a basis of knowledge.

My take-away from Opera Slavica was beyond what I expected. I had numerous experiences and opportunities for career development as a result of my participation with Opera Slavica's 2012 summer season. Notably, and most concretely, our production received a very positive review in the New York Times written by Allan Kozinn. I received a photo in the New York Times and a 'quotable quote' on my performance. As part of the teaching and mentoring aspect of the program, I had the opportunity to perform alongside Susan Marie Pierson (as Kostelnicka) which was a huge benefit to me, having the opportunity to observe the stagecraft and perspective of a seasoned pro. I also had the opportunity to sing in masterclasses with Neal Goren, Founder of Gotham Chamber Opera, Ana de Archuleta, Founder of ADA Artists, and Matthew Epstein (former CAMI). Since the number of participants in Opera Slavica's program is rather intimate (15-20) masterclasses were open to any singers who wished to sing and were available. I was able to sing in all three, and received phenomenally helpful suggestions and ideas from each masterclass, in addition to making a very positive contact with the three industry leaders mentioned above.

On a performance level, our performance was to a sold-out house, and was very well received. The orchestra was great to work with, and a number of other important influencers attended the performance.

What did you feel you accomplished towards your ultimate career goals by completing this program?

Coming out of my summer with Opera Slavica, I realize I added a great deal to my skill set and greatly expanded my professional network. I also learned a lot from my peers, and from our seasoned guest artist, Susan Marie Pierson. Singing alongside an artist who has trod the boards considerably more than oneself, and being able to discuss the challenges young singers face with an industry veteran was really enlightening.

On the performance side –our performance of Jenufa was sold out and was reviewed by the New York Times. Also, a number of industry professionals active in NYC attended the performance. I felt the exposure I received was very positive and useful in advancing my goal of becoming a professional opera singer. Additionally, through the masterclasses I participated in, I was able to make some new industry contacts, and follow-up with them.

I now have the skills to prepare and perform repertoire in Czech; also due to this intensive study I really improved my language skills and execution across the board. Since I was singing in a language which was new to me, I needed to pay great attention to the formation of my vowels and consonants. Consequently, this approach and added attention really carried over into the rest of my repertoire and audition package.

What would you say to others considering the program for the coming summer?

I would highly suggest applying to Opera Slavica for most young, emerging singers. Because nearly all of the roles are performed by young artists (we had one notable guest artist perform with us during the course of the 2012) you really have the opportunity to perform a role and you don't just end up covering and singing in the chorus. Additionally, the program is structured in such a way that you're given the tools you need to succeed; however it is certainly expected that you put those tools to use on your own, in language classes and rehearsals.

If you have an interest in performing roles and gaining a skill which will definitely set you apart as a 'smart singer', I would highly suggest young artists contemplate applying to Opera Slavica. Singers who performed smaller roles in Jenufa were largely featured in the substantial scenes program. Additionally, the masterclasses were great opportunities to gain new perspective on audition repertoire, and the small group setting meant that everyone received personalized attention and had the opportunity to sing in the class if they wanted to.

What would you say to others looking to get the most out of a program like Opera Slavica?

Don't underestimate the challenge of learning a role in a language you are not at all familiar with, but do this program! Don't underestimate the usability and allure of operas in Czech and Russian! I attended a very theory/academics heavy school for my B.Mus and M.Mus and I feel confident in my ability to take on a musical challenge. That said, I was really happy to tackle my first opera in Czech with the support system of a great program determined to help singers succeed in this repertoire.

Opera Slavica would also be a program any singer contemplating an audition trip to Europe might want to consider. Many operas in Czech and Russian are far more widely produced and performed in Europe, in their original languages. I feel having an opera in Czech or Russian under your belt as a performer sends a pretty strong message about the type of singer you are, as this repertoire is not only challenging due to the language. It sends the message that you have a strong work ethic, are willing to take on challenges, and can rise to a challenge; these are basic questions that young artists are expected to deliver on and that an audition panel would/should want answers to, after they've heard a beautiful voice.

From a performance standpoint, the audience at Bohemian National Hall was exceptionally warm. During the scenes concert which I attended, there were clearly a number of older members of the Czech community who were thrilled to see and hear opera in their native language. The roundtable discussion after the concert brought this point home for me when one of the Czech ladies stood up and told us how she could understand the singers who had performed that night, their Czech was at such a good level.

I'm a pretty quick study, but at times, I felt like I could have memorized three Mozart operas in the time it took me to memorize Jenufa. Participating in Opera Slavica was a challenge for me, which I was really happy to have the opportunity to take on. For singers considering Opera Slavica, expect that if you participate, you'll come out of the program a better all-around singer and have the opportunity to sing some incredibly beautiful, complex, and exciting music, as well as add really important linguistic skills to your skill set.
---
Young Soprano Ashley Becker recently sang the title role in Janacek's Jenufa with Opera Slavica and joined One World Symphony in November 2012 singing excerpts from Puccini's Madama Butterfly as Cio-Cio San. Ashley has performed with the Alabama Symphony Orchestra, North Carolina Symphony Orchestra, Rapides Symphony Orchestra, Choeur Classique de Montreal, and Opera in Concert (Toronto). As an apprentice Ashley has performed with the Seagle Music Colony, Summer Opera Lyric Theatre, Opera New Jersey, the Opera Company of North Carolina, and Shreveport Opera. Additionally, awards to her credit include 2nd place in the Orpheus Music Competition (student), 3rd place in the NE Region MONC Auditions, and 1st place in the Young Artist Division of the Charles A. Lynam Competition.
---
Like this discussion? Please share your thoughts on our Facebook page or contact us.