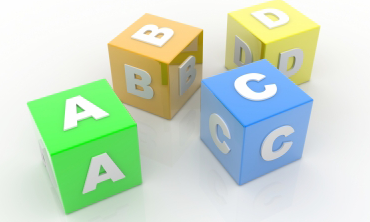 This question comes up a lot, and unfortunately, it isn't something we are able to offer as part of our listings. Only a handful of companies share this information publicly, and in truth, while budgetary information is an indicator of the production values you might come to expect from an organization, it may be less useful as part of your decision-making process overall than you would think.

What most singers seem to be asking when they are seeking the company's "level" is, what sort of opportunity does this company offer, or what level of prestige will this opportunity present. The level information tracked by Opera America indicates the company's budget, but this is not a full representation of the prominence of the company or the perceived importance of their public projects.

For example, in reviewing the most current budgetary information on Opera America's Career Guide for Singers (available to Opera America members), Gotham Chamber Opera is listed as a budgetary level IV company. However, a quick review of the site will tell you that the company is an impressive organization with a stellar reputation: many of their principal artists and production personnel are already working at major houses around the world (and others move on to bigger houses after their time with Gotham), their productions are always reviewed by major publications in New York and beyond to high acclaim and their commitment to rarely-performed operas is both groundbreaking and attention-grabbing. Their focus on chamber opera work may keep their budget low, but it is clearly not an indication of the potential that a performance opportunity with this organization would offer.

We therefore encourage singers who ask, "why doesn't YAP Tracker provide company level information" to fill in that gap with their own assessment. The information on what a company's true value to any one singer at their particular career state is readily available on most companies' websites: while you are reviewing their pages, ask yourself: Is this the right opportunity at the right time for me? What will working here offer me? Who else is singing there? Are they mostly managed or unmanaged singers? Do they have a house orchestra? Is there a marketing and/or development department? What are the production values they are displaying in video clips and photos on their site? Does the company receive regular press, and if so, what sort of press do they receive? Will I expand my network working here?

We view this sort of research as a natural part of how you should decide whether or not to apply. We can say A, B, C or D - but that doesn't always tell you what you really want to know, which is - will this opportunity help me to achieve my goals? The answer to that question varies from singer to singer, from year to year, from career path to career path.

Have a question you'd like us to answer? Please share your thoughts on our Facebook page at http://www.facebook.com/yaptracker or email us at help@yaptracker.com.