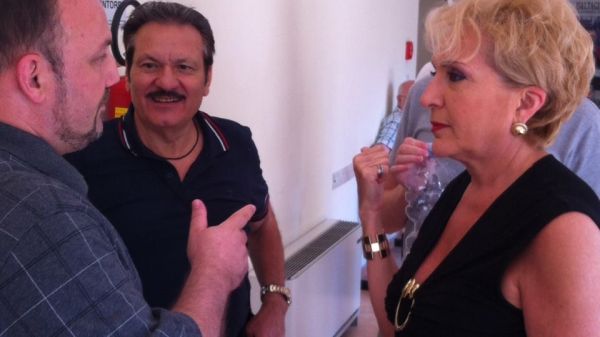 Enroll now in Mediterranean Opera Studio Caltagirone, Sicily. Invest in your voice! Fearlessly study for three weeks with people like Nelly Miricioiu, Jennifer Larmore, Salvatore Fisichella, Richard Leech, Jack LiVigni, Giovanni Reggioli, and Dona D. Vaughn. Perfect your Italian and experience Italy and opera intensively! $2,900 tuition Contact immediately MOS at
jlivigni@mediterraneanoperastudio.com
**********************************************************
Mediterranean

Opera

Studio

is a unique opportunity for the aspiring

opera

singer's artistic development. Immerse yourself in the language, culture, landscape, and people from which

opera

emerged. Mediterreanean

Opera

Studio

was formed to create a bridge between the great singers of yesterday and aspiring artists today. We actively seek out the best singers/teachers alive and bring you their expertise in an intensive 3 week course of study, focusing on vocal technique and its application to the musical line.
Mediterranean

Opera

Studio

has been invited back to Caltagirone, Sicily after a hugely popular and successful month of concerts in Summer 2014.
Our exceptional teachers and guests will help participants advance in their technical abilities and put them much closer to their artistic goals as operatic performers. Both advanced and intermediate singers will be accepted.
Do not miss this opportunity!
There will be two sessions during Summer 2015:
July 5-27 in Caltagirone, Sicily,
August 9-31 in Greve in Chianti, Tuscany.
APPLY FOR A SPECIFIC SESSION. Discounts for those applying to both.
Tuition benefits further explained: Work daily with your vocal instructor on both technique and its application in repertoire, weekly vocal coaching with Jack Li Vigni targeting specific vocal issues, weekly intention/acting coaching with Dona Vaughn, daily language course with internationally renown language training organization, 2 daily coachings of 30 minutes (Felice Venanzoni, Giovanni Reggioli, etc.), concert preparation, performances, guest masterclasses**, weekly cultural excursion. (see site for further details)
Application Deadline May 15th.