Prelude to Performance Program: FEBRUARY AUDITIONS DEADLINE FEBRUARY 13!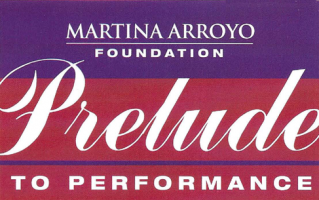 FEBRUARY AUDITIONS DEADLINE FEBRUARY 13!
Hello young talented singers! This summer the Prelude to Performance program in addition to being TUITION FREE will be offering STIPENDS: $3000 for Major Roles and Covers and $1500-$750 for selected smaller roles. Operas for 2015 are Puccini's, Madama Butterfly and Donizetti's, La Fille du Regiment!
DEADLINE FOR FEBRUARY AUDITIONS IS FEB. 13 (Audition dates: Feb. 20, 21, 22 2015)
SIGN UP NOW FOR YOUR DATE AND TIME and JOIN OUR PRELUDE FAMILY!

Go to http://www.martinaarroyofdn.org/preludetoperformance.html for more information.
Please note! Final decisions are not made until we have heard everyone who has applied and auditioned either in person or through an video/audio submission.