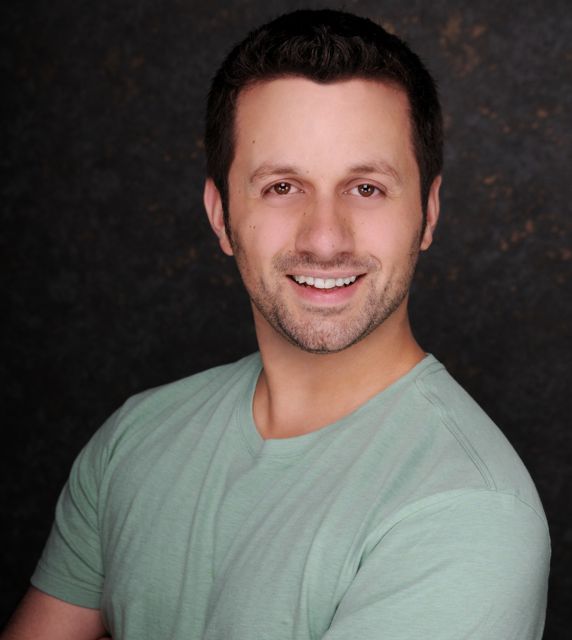 Rising young tenor, Justin John Moniz is earning praise for his 'confident and compelling' work on both the concert and operatic stage. He has recently been called a 'refined lyric tenor' by the Miami Herald and 'superb' by the South Florida Classical Review. Known for his consistently dynamic performances, Mr. Moniz's rising career has included performances with the New York Grand Opera, the Orchestra of Northern New York, the College Light Opera Company, the Hawai'i Performing Arts Festival, the Miami Bach Society and SoBe Institute of the Arts. During the 2012 season, Mr. Moniz made his debut with the Lake George Music Festival directly follow his summer residency with Opera New Jersey as a member of the 2012 Victoria J. Mastrobuono Emerging Artist Program. Future engagements include performances with Florida Grand Opera and the Utah Festival Opera during the 2012/13 season.
Justin graciously agreed to speak with us about his audition for and tenure with Opera New Jersey. He left the audition unsure of whether an offer would be forthcoming, but as we've garnered both from past interviewees and our own experiences, we singers are not always the best judge of our auditions! We wish this great tenor much success in his future projects this coming season and beyond. If you'd like to read more about Justin, be sure to check out his website at http://www.justinjohnmoniz.com/, or his Facebook page: http://www.facebook.com/pages/Justin-John-Moniz/237341606323286.
---
Which program(s) did you attend this summer?

I spent the majority of my summer as a member of Opera New Jersey's Victoria J. Mastrobuono Emerging Artist Program. Shortly thereafter, I spent a week in the beautiful Adirondack mountains as a Resident Artist with the Lake George Music Festival.

What inspired you to apply?

Through the past few seasons, I have encountered a few singers who have gone through Opera New Jersey's Studio Artist program, all of whom had very positive things to say about their experiences with the company. It wasn't until I met director Michael Scarola however, that I was convinced that Opera New Jersey's program might be the right fit for me. Michael and I got to know one another when he directed me in a production at the College Light Opera Company during the summer of 2010. Michael saw what I was seeking in a program and assured me that Opera New Jersey would offer me all I needed to take me the next level; an ideal 'first' for young artists. Surely, I was convinced and two seasons later, decided to apply.

Had you applied previously? If so, were you accepted in the past? If you weren't accepted previously after applying, what inspired you to apply again?

I applied to Opera New Jersey for the first time in 2009. Due to some of my own performance commitments overlapping with the company's audition tour, I was forced to submit a recording in lieu of a live audition. I was wait-listed and encouraged to reapply to which I finally did this past winter. In retrospect, I wouldn't have been ready to attend in 2010 and am incredibly grateful that I took the subsequent summer seasons as an opportunity to explore other programs before entering my first apprenticeship this past summer.

What prior relevant education/training have you had?

I received my Bachelor of Music in Vocal Performance from the Crane School of Music at the State University of New York at Potsdam where I studied with Jill Pearon. I had an excellent four years of study under her guidance as an incredible technician, an inspiring performer and a truly supportive mentor. In addition, the Crane Opera Ensemble afforded me many opportunities onstage, a rare occurrence for most undergraduate students. Director Carleen Graham equipped me with the tools necessary to take on a character, connect to the text, and tell a story.

During my summers, I attended SongFest (where I coached with Martin Katz, Paul Sperry, and collaborated with composer, John Musto); the College Light Opera Company (where I performed nine musicals and operettas for a total of sixty-three performances during a nine week summer stretch); and two seasons with the Hawai'i Performing Arts Festival (where I had the great opportunity to sing roles such as Rinuccio in Gianni Schicchi and Nero in L'Incoronazione di Poppea, while studying with renowned teachers including Val Underwood and Juliana Gondek).

I am now in my final year at the University of Miami's Frost School of Music, pursuing a Master of Music in Vocal Performance. I came to Frost for two wonderful teachers and have been afforded the unique opportunity to have studied with both Dean Southern and Tony Boutté, while coaching with Elaine Rinaldi.

How was your audition? Anything notable? Did you feel confident that it would lead to an offer?

My audition for Opera New Jersey was the first of seven scheduled during the first weekend of December, last winter. My flight arrived in New York from Miami early that morning and I immediately got on the train and headed to Penn Station. From there, I took a cab to Nola Studios, warmed up in the (every so tiny) bathroom, enjoyed a hearty granola bar, and sang my first audition of the weekend! I began with Una furtiva lagrima, from L'elisir d'amore and then they choose my musical theater selection, Johanna from Sweeney Todd. I certainly did not feel that it was my best work and never guessed that it would lead to an offer. Of course, it's often the case that something comes when you least expect it, and with this audition, it turned out to be true!

How did you prepare for the program, and did you find that the work proved to be sufficient?

Preparing prior to the start of the program was certainly essential, but I found that some of my most productive work was spent laying in bed each night reviewing my scores before I fell asleep. Sure, it's tough to muster up the energy to start working again after a twelve hour day (especially once you hit your pillow), but it is such an effective way to reinforce all the detail work that is done throughout the day's rehearsals. I highly recommend it!

How did you manage your time during the program between program responsibilities, networking and preparation for upcoming auditions and engagements?

Program responsibilities took top priority but second to that was preparing for other upcoming engagements and finding time to connect with your fellow artists. Monday was our day off which gave us a chance to go food shopping, do laundry, sleep in, and on occasion, get ahead on some of our upcoming projects/repertoire; though in all honesty, there was not a ton of time for that. Each Monday, I created an itemized list of repertoire that I was scheduled to perform that week and reviewed each bit of it on a regular basis. This was another successful method that got me through the program, while helping to preserve a bit of sanity along the way.

What was your greatest takeaway from the program?

My greatest takeaway from the program were the relationships that I developed with my fellow artists. They are the friendships and connections of a lifetime and I am so grateful to have spent the summer with such a talented, pleasant, enthusiastic and supportive group of colleagues!

What else have you got coming up?

As I begin my final year of graduate studies, I am preparing for a busy season here with the Frost Opera Theater, a season featuring Mozart's Die Zauberflöte. In addition, I am also preparing my master's recital, writing my graduate thesis and preparing for my next step as a young artist following graduation next spring.

Next summer, I will be joining the roster of the Utah Festival Opera and Musical Theater in Logan, UT. As a young artist, I am covering the roles of Cassio in Verdi's Otello and Joseph in Andrew Lloyd Weber's Joseph and the Amazing Technicolor Dreamcoat, in addition to singing the role of Asher. It's quite an exciting summer full of challenges, as I will attempt to successfully tackle two very different styles of repertoire.

This winter, I am making my debut with Florida Grand Opera in their production of La Sonnambula, under the direction of Renata Scotto. Studying in Miami really does have its perks, despite its distance from New York.

Any advice to others preparing for the young artist circuit of auditions for the first time this Fall?

Those of you heading into your first season of young artist auditions really do not have too much to worry about. Though a stressful process, remember to let loose and have some fun! Tell your story and look at it as an opportunity to share your passion with some new faces. You'll be surprised how excited these companies are to hear you, especially for the first time. Break a leg this season-- I'll see you in New York!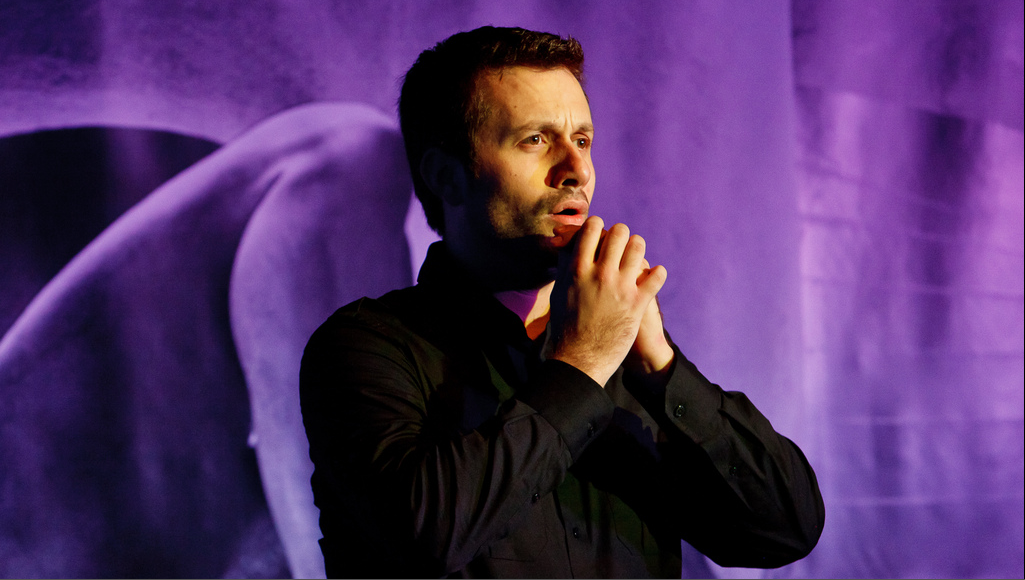 ---
Like this interview? Please share your thoughts on our Facebook page or contact us.