Die Zauberflöte/Magic Flute and German Art song in Seattle - Summer Opera Program of the German Vocal Arts Institute (GVAI)
July 30th - August 13, 2017 in Seattle, WA
Performances: August 12, August 13, 2017
Recital: August 5, 2017
GVAI is specialized in the German opera and art song repertoire, language and career development. It's a great program to add a full role with dialogues to your resume, perfect your German diction with native professionals and learn how to start your career (agencies, Fest contracts, opera houses, schools) with the help of a passionate faculty working currently in Germany and US.

GVAI creates a nurturing environment and beginners in German are welcome. Sing your favorite role and a recital of Lieder, arias and operettas and enjoy the beautiful Seattle summer time.Singers of small roles can choose to understudy a principal role or focus on German arias and German Lied that will be performed in recital.

Application deadline:
June 12, 2017

Apply now to secure your place in the program. GVAI uses a rolling application system: Singers who meet the requirements will be accepted on a first-come, first-served basis.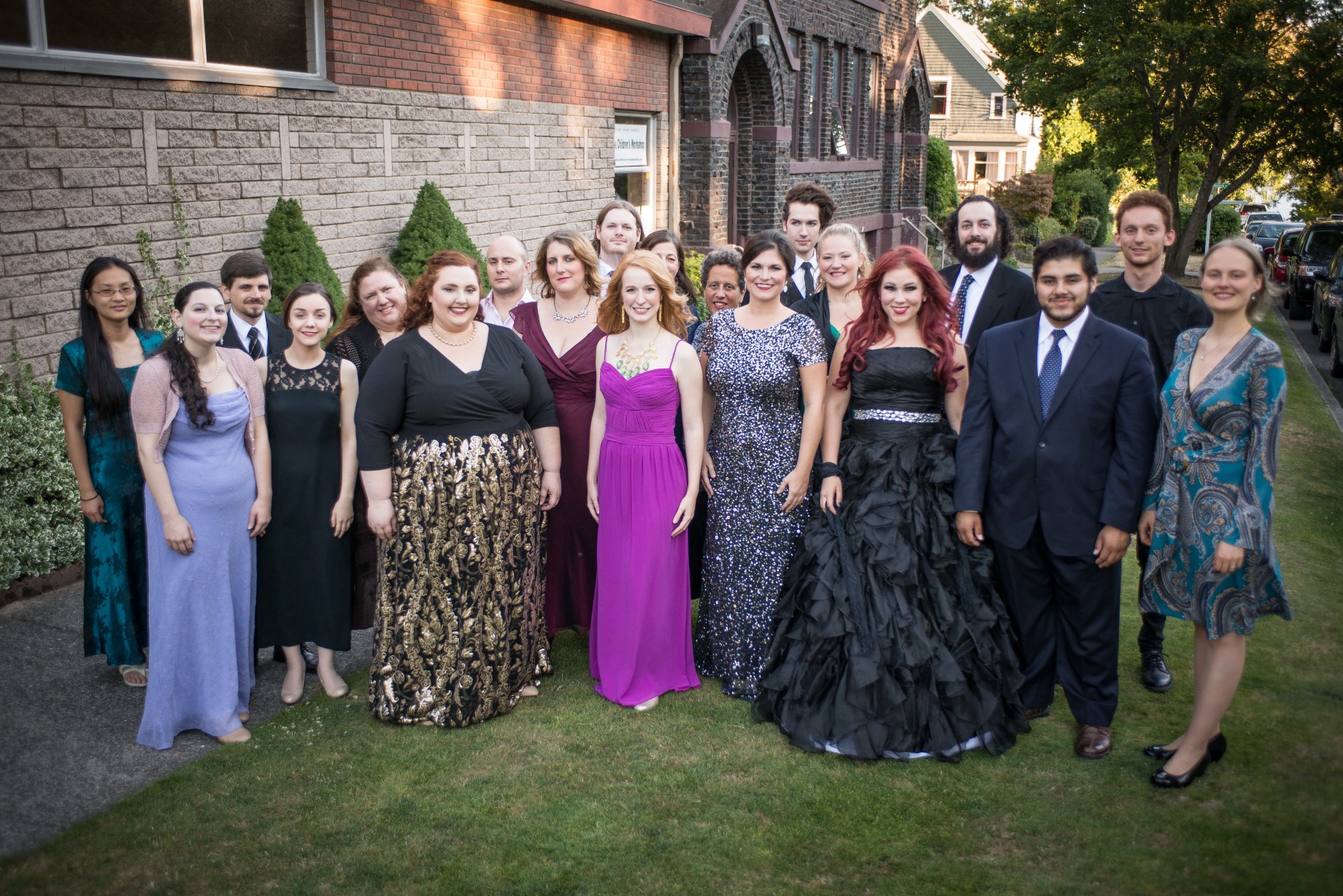 What students say about GVAI's summer program 2016:
"I wanted to get a better understanding of German opera and this is the best program for it." - Fidel Romero, Texas
"I am so happy that I did this program. It has been so valuable to study a role and to put my new German diction that I have learned into that role. " - Anikka Abbott - Papagena GVAI's Summer Program 2016
"Christine, thank you for creating such a nurturing artistic environment. I have learned so much and have had a terrific time in Seattle!" - Ashley Sipka, Chicago
Interested in more student impressions? Listen here: http://www.gvai.org/testimonials.html
Stand out in the German repertoire through intensive German diction, voice and performance training. Learn how to win auditions, expand your network, build and succeed in your career.Benefit from a 30min follow-up diction/voice coaching in person or via Skype after the program to refresh for an audition, or to get additional advice.

Application requirements:
There will be no live audition this time. Submit your application and recordings online.
- CV / Résumé- Headshot
- Video/Audio recordings
- Letter of Motivation (Tell us about your motivation, goals and wishes for GVAI's summer program.)
Record:
- Two contrasting arias, and one of them should be an aria/art song in German (Mozart preferred)
Questions: info@gvai.org
Apply now to secure your place in the program: http://www.gvai.org/summer-program-2017.html
GVAI is looking forward to meet you and to study and enjoy together the music of one of the best composers of all the time!