Young artist program audition season is winding down; are your plans set for the coming summer? If not, perhaps it's time to searching for appropriate training opportunities. With hundreds of programs, masterclasses, pay-to-sings, language schools among the available choices, how should you begin to sift through the list?

We spoke with Darren Woods - General Director of Fort Worth Opera, Artistic Director of Seagle Music Colony and all around advocate for singers - about gaining perspective on the past audition season, what to look for (and look out for) in a training program and how to put your best foot forward when seeking out summer opportunities. Many thanks to Darren for taking the time to speak with us!
---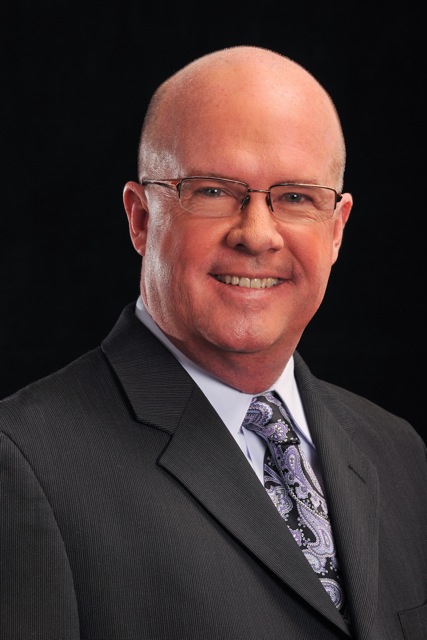 We're at that time of year when most Young Artist Program auditions have passed and singers are now getting their results. For those who were not selected for a program this summer, how can they use the audition season behind them as a learning tool to look ahead to the summer and beyond?
The artist needs to really sit down and assess their performance in auditions. Auditions are performances that just also happen to be job interviews. If they were not dealing with sickness, they need to get to the bottom of what went wrong and how to make the audition more successful. At Seagle Music Colony, we spend a great deal of time on audition techniques. Truth is, once you've sung about five notes, I know whether or not your voice is something that I'm interested in. If it is, then I watch and see how you connect to text, how you have staged your arias, how you handle a crisis, should one occur. Everything you are doing communicates to me about your preparation as an artist and your ability to convey that to an audience. Sometimes we just have a bad audition season, but one still needs to figure out what they did and how to do it better.
For those who are now seeking alternatives for the coming summer, what are the important factors to consider when researching available training programs, master classes and pay-to-sing opportunities?
Once you have decided what you need, then research programs that can address what you need to fix. If you have role deficiencies on your resume, find a program that is going to give you one or two roles. If it is vocal challenges that you are facing, make sure there is ample voice training in the program. If you really need help with languages, an intensive European program may be what you need. Each program addresses different things and you have to be careful where you put your money. I also think it is important for find a place that is going to widen your professional network. Does a program have visiting managers, general directors or established singers that visit and do master classes? You need to check out the qualifications of the faculty. Do they have more to offer what you are currently getting or will they amplify what you know.
Do you have a self-assessment "checklist" that a singer could follow to help define where they should be focusing their training?
Since our program is focused on setting the artist on a path toward a professional career, we look for a more polished artist regardless of their age. I, of course look for a great voice and someone who has a pretty good technique that we can bring farther along. I look for an artist that has something to say. I will always take an artist that is interesting over someone who is "perfect" but not saying anything to me. I want to see that a singer has that "animal" in them that is dying to get out. That is an artist that I can help get to the next level. So, in short: Voice, drive, commitment, communication and desire.
Please share a brief description of the various offerings at Seagle Music Colony and about your target audience.
We only take thirty-two singers each season and while there is no age limit, singers generally range in age from 21 – 27. Everyone who comes to Seagle gets to sing a role of some sort in one of our productions. If you are on the young side and a first year singer, it might be in the children's opera or in one of the musicals, but everyone gets a role. The roles are the tip of the iceberg, however. The training is core to Seagle. Classes with me and other professionals are given each morning in audition techniques, strategic planning, forming a personal Board of Directors, and many other topics. The artists get two private voice lessons and two private coachings each week. In addition artistic directors, artist managers and established singers come to give master classes and hold auditions.
How can a singer best prepare for their audition at a top tier training program like yours? Are there any differences to how they prepare for young artist programs, for example?
Come to your audition ready to perform! We want you to do well! Sing well, know what you're singing about, communicate it to me and have fun. Everyone who knows me knows that I like surprises, so having a piece on your rep list that is unusual will generally get my attention. I want you to show me why you have to sing.
When you get accepted to any program, make sure your assignments are completely memorized and prepared. If it is in another language, have everything translated – not just your part – everything. Always be on time and always be a good colleague. At Seagle Music Colony being a great colleague is a must. You might be the star of one show and in the chorus of the next. It is important to be a great colleague no matter what assignment you are given.
Are there any factors or red flags which singers should keep in mind to aid them in filtering out programs?
Programs that are unorganized often frustrate everyone. Check on a program before you audition, but certainly before you accept and go. If their faculty has no credits that can connect you to the professional world in some concrete way, avoid it. If you are going to spend money to hone your craft, make sure that the people teaching you can get you to the next step. If a program promises things that sound too good to be true, chances are they are!
Some singers worry that a training program will not reflect well on a resume when applying to young artist programs; as someone who regularly hears singers for training programs, young artist opportunities, competitions and mainstage auditions, what are your thoughts?
I have recently heard this a lot and it is nonsense. This past summer there were at least three and up to six recent Seagle "grads" at virtually every company in the United States. Two are now in the HGO Studio, four are at the Met and so on. When I see a program like Brevard, I know the people who teach and work there and I know the experience the artists are having and those people usually move to the top of the audition pile for me. When I see anything on a resume other than just university work, it says to me that the artist is actively seeking information on their career and they are looking beyond their comfort zone. I think it is great. Most of my colleagues tell me that seeing Seagle on a resume gives them a great assurance that the singer has been vetted and is ready for the opportunity.
Any final thoughts or considerations you'd like to share about training programs or Seagle Music Colony specifically?
In these days when there are so many singers vying for few jobs, a great training program is almost a necessity. It can be a good resume builder and a way to hone your craft and networking abilities. You have to do your homework and find one with the qualities I have talked about, but I think have a couple of years of a great program under your belt sets you far ahead of the pack.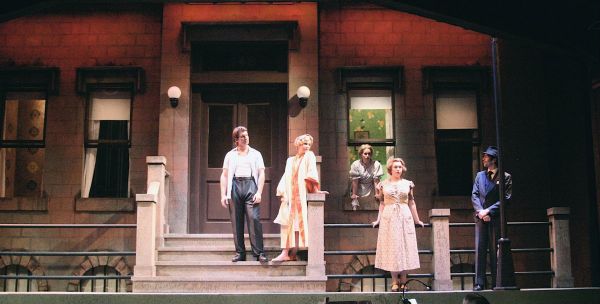 Seagle Music Colony's production of Street Scene: Featured artists include Michael Adams, Anna Lorenzo, Virginia Barney, Meghan Garvin and Josh Eflin.
---
Darren K. Woods was appointed General Director of the Seagle Music Colony in the summer of 1996. Since that time, the Colony has experienced incredible growth in almost every aspect including budget, production quality, facilities and faculty/staff. The caliber of young artists at the Colony continues to rival any other program in the world with recent debuts of our artists at the Metropolitan Opera, New York City Opera, Santa Fe Opera and even on Broadway.Because of this extensive growth and the need for Seagle Music Colony to have a full-time presence in SchroonLake, Darren has transitioned to Artistic Director as of January 2008. Darren is also General Director of the Fort Worth Opera, where he has been since 2001.
Like this discussion? Please share your thoughts on our Facebook page or contact us.