We recently launched a new version of our hosting service, and over the coming weeks, we'll be highlighting some of the new features by showcasing a website created by one of our members. See our Hosting Section to view a guided tour and to sign up for a free preview site.
---
Zachary Wilde did a great job putting his site together! His site is very clean and takes advantage of many of the available content type components.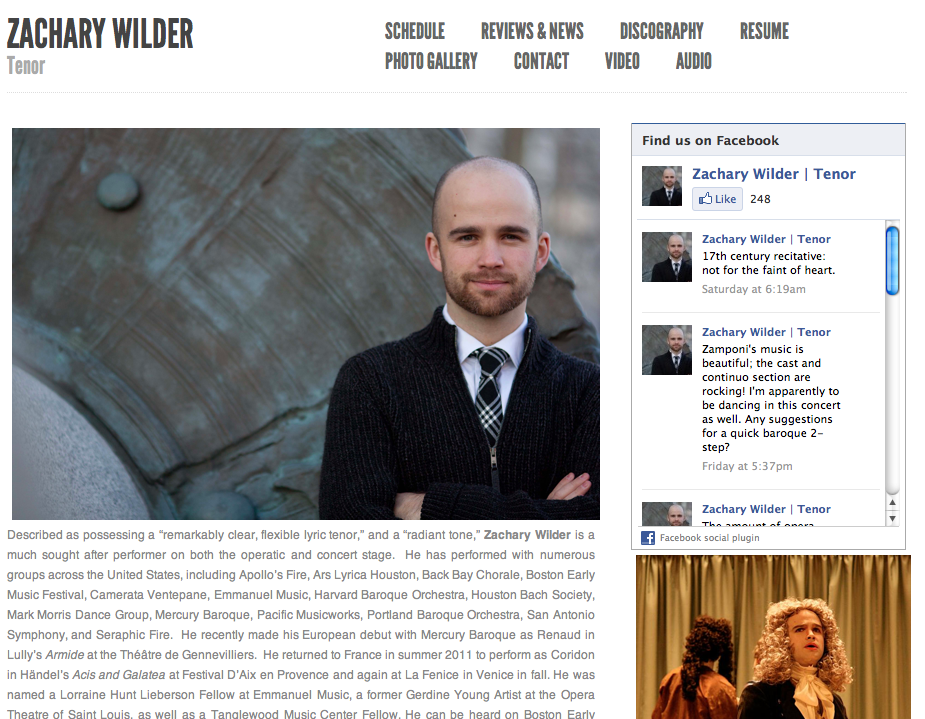 We'd like to highlight two new options that Zachary used:
Firstly, he added a Facebook Like box to his home page. Many singers now have a Facebook fan page which allows people to stay up to date on a singer's career; adding a Facebook like box to your page makes it easy for a visitor to become a fan right from your own site without having to visit Facebook.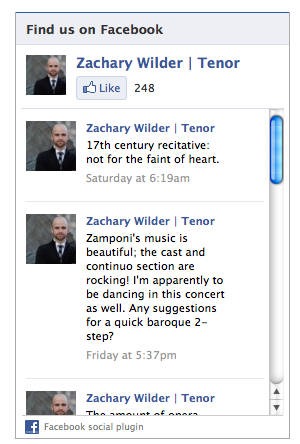 Next, Zachary used the new quote component to add quotes from reviews. This new components allows you to easily enter a quote and source and display it in a nicely formatted view. We think they look great on Zachary's News and Reviews page.

Feel free to explore the rest of Zachary's site. If you'd like to also use our hosting service to create your own site, you can get started by creating a free preview site. For instructions and more details, please visit our hosting section.
---
Have a question about our hosting service? Please contact us for assistance.