Making the most of your audition season can be a bit like a game of chess, particularly if you are planning to apply for opportunities with out of town auditions. The YAP Tracker calendar displays application deadlines, audition dates as well as private events; it also provides the option to display potential audition dates.
The potential audition date feature will provide a visual representation of when companies in which you've expressed interest are holding their auditions. To turn this view on, click the Show Potential Auditions link at the bottom of the calendar, and be sure to add any opportunities of interest to your queue.

As you can see in the example below (potential auditions are in beige), planning a trip to Chicago on the week of the 9th would not offer as may opportunities as the week following, when Wolf Trap, San Francisco Opera Center and Des Moines Metro Opera are all auditioning in Chicago.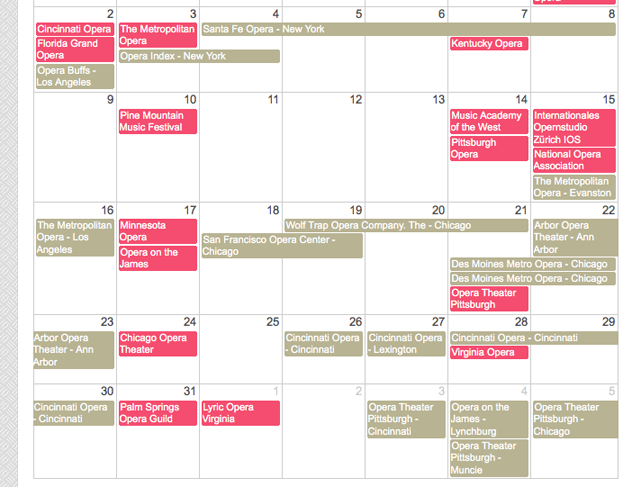 Have an idea for how we can improve your user experience? Please Contact Us with your suggestions.