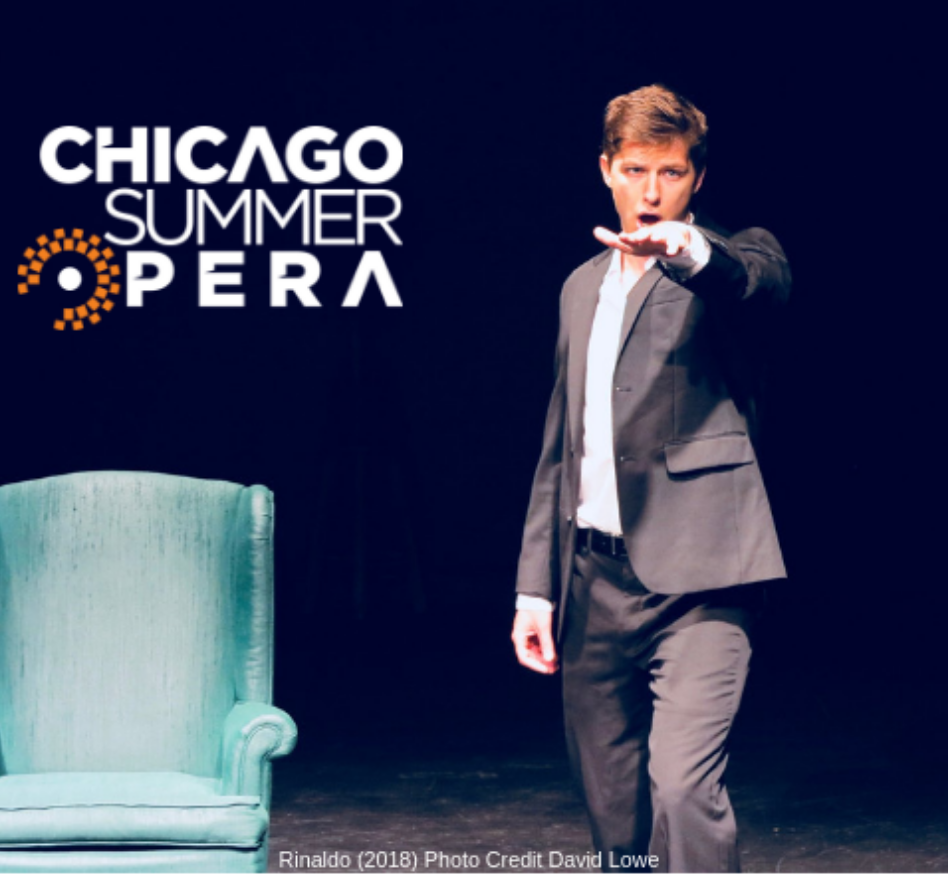 Truly grow as an artist during our intensive 4 week sessions. Chicago Summer Opera offers performance opportunities staged with orchestra and piano, one on one lessons and coachings and a variety of group workshops.

KEY FEATURES
Perform a Role with Orchestra
Scenes Program & One Act Series
Voice Lessons
Coachings
Master Classes
Dramatic Preparation Workshops
Movement Workshops
​Career Workshops

2019 SEASON
Le nozze di Figaro, Mozart
Giulio Cesare, Handel
La rondine, Puccini
Le comte Ory, Rossini
Recording deadline on December 17th.
More information on our website: www.chicagosummeropera.com

A Non-Profit Organization with a mission to provide world class training to gifted artists and to offer accessible high quality performances to our community. At Chicago Summer Opera, we offer training in role preparation, vocal technique, dramatic preparation, audition technique, and stage movement. This year, in addition to the main stage productions, the program will offer weekly staged scenes and one act operas with piano. This combination of training helps developing singers grow immensely in a short period of time.
In the past 6 seasons we've had the privilege of having several leading world class voice teachers, coaches, performers, directors and conductors join us as faculty and/or guest master classes technicians. They've include: Emanuele Andrizzi, Lloyd Arriola, Darwin Aquino, Anthony Barrese, Codrut Birsan, Emily Birsan, Elizabeth Byrne, Nicole Cabell, John DeMain, Michael Ehrman, Julia Faulkner, Allan Glassman, Amy Hutchison, Quinn Kelsey, Sunny Joy Langton, Alexandra LoBianco, Francesco Milioto, Andreas Mitisek, Steven Mosteller, Andrew Owens, Yasuko Oura, Matthew Ozawa, Philip Pierce, Susanna Phillips, Derrick Sanders, W. Stephen Smith, Michael Sylvester, and Pedro Yanez.