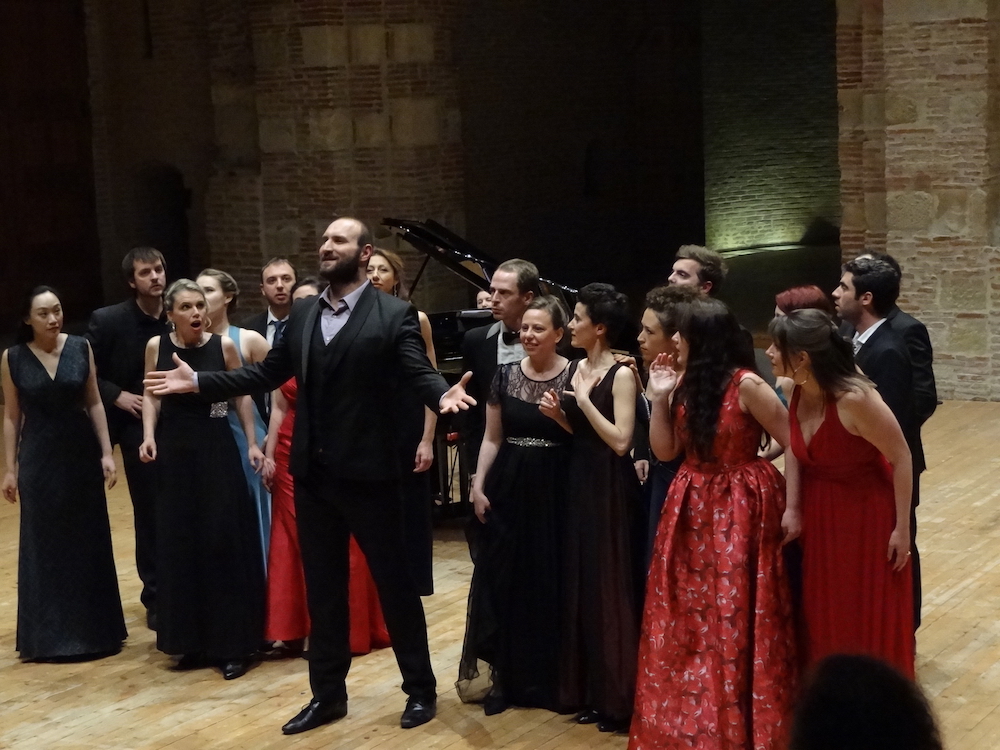 Canto Vocal Programs offers intensive programs in Toulouse (April) and Zagreb (July) offering musical and dramatic coaching, voice lessons, small performance classes and a final gala concert. This coming April 16-28 in Toulouse singers have the opportunity to work with artists from the Metropolitan Opera, Teatro Comunale di Bologna and Les Maîtres Sonneurs.

This year, in addition to the regular program we are adding a Role Study track: a cast of selected singers will be working on Così fan tutte. We also encourage singers interested in role study to suggest a role they would like to work on individually.

Now accepting applications for Canto-Toulouse.
Canto-Toulouse dates are April 16-28 2018, the application deadline is February 10, 2018. Auditions are by recording, links to online audio/video preferred. A list of required application materials and downloadable form is available on our website https://www.cantovocalprograms.com/application. The faculty for 2018 is: Lucy Arner (Artistic Director, conductor), Liora Maurer (vocal coach), Dario Tondelli (vocal coach), Sharon Mohar (stage director) and Emily Pulley (soprano-voice teacher). Bios are on the website.

We have some partial scholarships available, and an option for housing included in the tuition.

Some comments from previous participants:
The two intensive weeks of coaching in Toulouse have been a truly transformative journey of exponential (inner and technical) growth. What makes this program so special? I believe that Canto has a sort of "secret sauce", which is the result of great dedication, authenticity, and labor of love. It is this sauce that allowed each and every participant in the program to step out of one's own comfort zone to have tremendous improvement in vocal and expressive performance.
Alfonso Giuliani, tenor