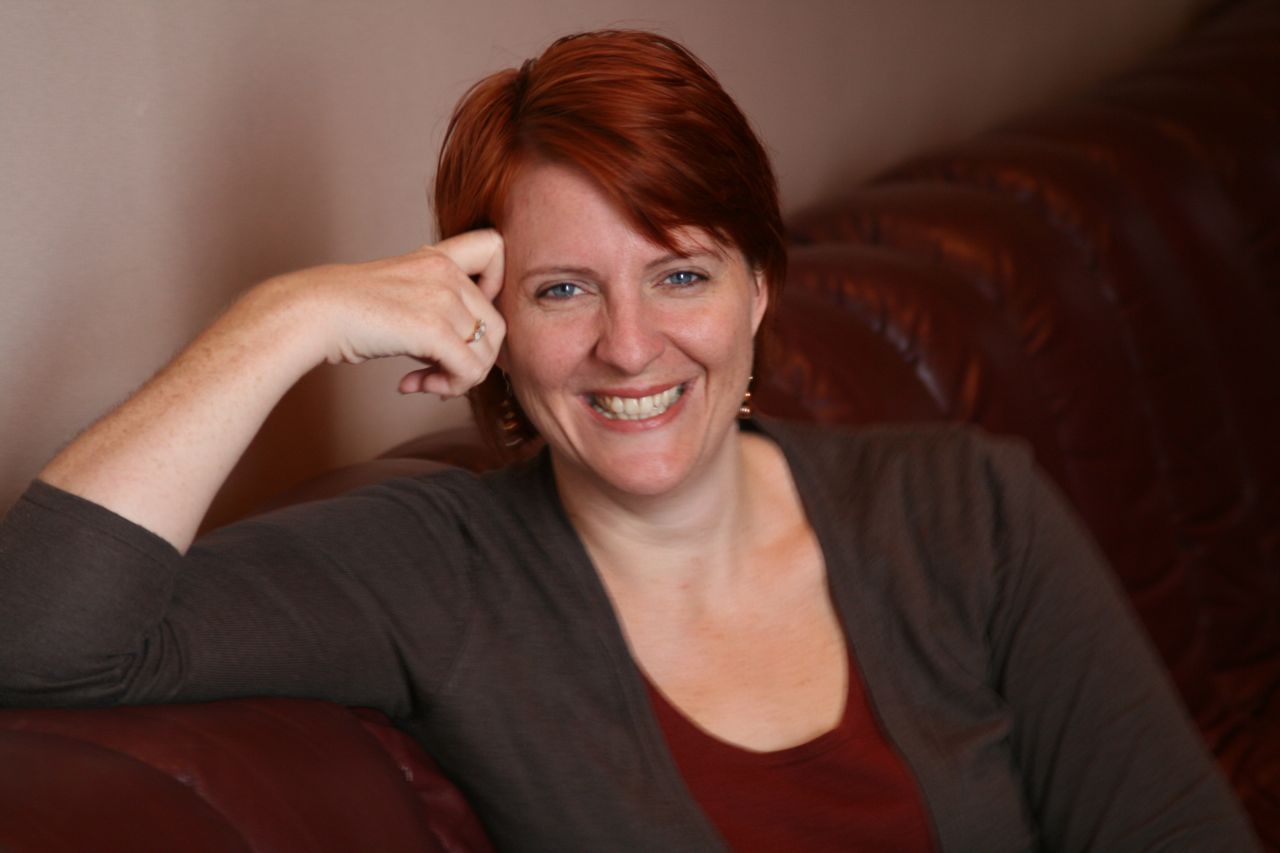 Letters of recommendation have long been a source of angst for young artists in the midst of application season, and this year is no different! A number of companies have altered their process in recent seasons by requesting references in lieu of letters, but most of the AGMA-level programs continue to require recommenders to submit specific forms. We sat down with Laura Canning, Director of Houston Grand Opera Studio, to discuss the ins and outs of why her company requests such specific information, and how they use it.
1. Tell us a little about your role at Houston Grand Opera and your background in the field.
I've been at HGO for a little over three years now; before that I was Artistic Administrator at Welsh National Opera in the UK. I've been in opera administration all my working life, and have always been passionate about the development of young singers. As Director of the Studio at HGO, I'm responsible for the overall strategic management and development of the program, and of its artists. Together with Studio Music Director, Eric Melear, I'm responsible for recruitment, special projects and integration with the main company. I also hope that we can act as a resource to the many other young singers out there!
2. Why do you ask for letters of recommendation?
We are always over-subscribed for auditions – sometimes there are as many as three applicants for each slot. If we haven't heard you sing or play before, these letters are the number one deciding factor for who gets an audition and who doesn't. Yes, your resume is important, but if I have two candidates who have little experience outside college, the one who has a stellar reference from someone I know and respect will swiftly make their way to the "yes" pile.
We know there are people whose resume can't tell the whole story – perhaps someone a little older than the standard applicant. It's a chance for us to have more complete information.
They are equally important for people who have sung to us before but not made the finals. We want to know whether your coaches think you've improved in the last year; what is new that would make us want to hear you again?
Then they are useful once again as we get through the preliminary stages. We invite about 20 singers to Houston for our semi-finals and finals. At that point, we are trying to find out about much more than just vocal quality – and the letters can give us an interesting start point as to what we should be looking out for.
This is the first year we're asking for audio clips, and it will be interesting to see how that affects our process. I don't feel able to predict that quite yet! I still think we'll rely on the letters to give us an idea of an artist's progression, rather than just a snapshot of where they are now.
3. What information in particular are you seeking from a letter of recommendation?
We ask all recommenders to complete an on-line form, discussing the singer or pianist in the following categories: Stage Presence (singers only), Coaching Style (pianists only), Musicality, Command of Languages, Motivation, Career Potential, Reliability, Working Relationships with Colleagues and Learning Speed.
4. Who should I ask for a letter of recommendation?
To start with, I learn a lot from whom you've asked. What level are you working at? I will value a reference from a university choir director (however glowing!) differently from one from a coach or conductor working professionally.
If you have a musical relationship with someone who knows HGO, that's always the best start. Then I know someone's frame of reference.
If that's not possible, then choose the people who know you best, and who have the most information to share. Make sure it's good information, though! And make sure you ask them in advance!
5. Who should I not ask?
We won't take a reference form from your voice teacher. I don't suppose all programs have that stipulation, but I don't think it's a good idea in any case. It's hard for your teacher to be truly impartial in their judgment of you – they're simply too invested.
Believe it or not, every year we get several references which say simply that the artist in question is not yet working at HGO's level. Of course, those people don't get an audition. So make sure that if your reference thinks that, you find out before I do! Then you can decide whether to find another reference, or to hold off applying for another year.
6. What factors make a good recommendation good?
Honesty. If a reference doesn't mention your weak points, I presume they are hiding something, as I know you must have some! Why else would you be applying for a training program?!
As I've said before, knowing a recommender's frame of reference is really important.
7. What factors make for a less than stellar recommendation?
I'm never impressed by superlatives, unless they're from someone who really knows HGO and its artists well. "The best singer I've worked with" doesn't tell me anything unless I know who that includes!
Also, I'm not terribly interested in the views of someone who has only coached you once, or only years ago – I want to know about your journey and your progress.
8. Any tips to ensure the letter is valuable to the company administrator?
Don't necessarily ask the same person for every program.
Discuss why you are applying to a specific program, and ask your potential recommender whether they think it's a good fit. If they just get an automated email from YAP Tracker, how can they say to you, "Actually, I think you should ask someone else"? That's why we see negative letters.
Make sure your recommender knows the particular program you're applying for. The most useful references for me come from people who know me, Eric, or recent studio artists.
Give your recommender plenty of time – a hastily-written reference can appear half-hearted even if the writer has no reservations.
Don't avoid asking someone because they have a reputation for being harsh. We know that too, and will take it into account! It's actually more useful to have a tough critique of an artist than a glowing report which doesn't give me a true insight.
9. Are there any misconceptions that singers have about letters of recommendation that you'd like to debunk?
Companies DO read references. Not all of them, and not necessarily always at the same stage of the process, but I'd say we read 95% of the ones we receive. We only don't read them if we really feel we know a singer well ourselves.
We DO care who they come from – but not in the sense you might imagine! A recommendation from Placido who heard you in a competition once might impress on some level, but it just doesn't give me the information I need. I'd much rather have a considered appraisal of your skills and progress from your regular coach. If I know and respect that coach, then that reference alone may move you to the "yes" pile.
We DON'T just ask to make it difficult. If we hear the wrong people in the preliminary stages, then our entire recruitment process flounders. It's vital to us that we select the right people to hear, and, when many artists don't yet have an extensive resume, this can be the only way to really make an informed decision.
Letters are NOT all glowing praise. If they were, I'd save myself the trouble! No, recommenders take their job immensely seriously, and never want to put themselves in the position of misleading a colleague. After all, most of them will be working with HGO and other programs year in, year out – and they want me to respect their views so that they can get my ear in future.
10. How many recommendations are too many to ask of one person?
That's a question for the individual recommender. As I've said before, you shouldn't put anyone down without asking them specifically whether they can support your application. The answer will be dependent on less on how busy someone is, and more on how much they believe in your suitability for the particular opportunity. I will write recommendations all day and night if I believe in what I'm doing!
11. A lot of companies now ask for references instead of letters of recommendation. Why has HGO chosen to keep the letters as a requirement?
Because we use them! When we're allocating auditions, we have to process 700 applications in three or four weeks – there just isn't time to reach out to people as references. As I've said before, in a lot of cases those letters are how we decide who to hear. References are more used at the end of a process – it can be very informative to have a detailed conversation with someone immediately before making an offer. And I may do that as well! But the information I get upfront is crucial.
Like this discussion? Please share your thoughts on our Facebook page at or contact us. The deadline for the Houston Grand Opera Studio Eleanor McCollum competition has passed for the current year, but you can find more information about the program on their website and our Opportunities page.