You must be signed in to complete this application or view your previously submitted application. Please login or create an account .
Deadline(s):
Chicago:
Received By Mon May 25, 2020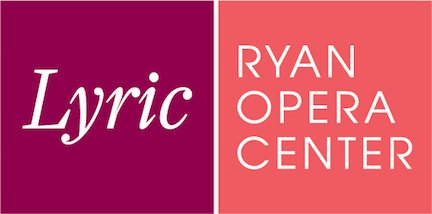 Dan Novak, Director
Craig Terry, Music Director
Julia Faulkner, Director of Vocal Studies
Renée Fleming, Advisor
For full details and program requirements, please visit the opportunity listing.
COVID-19 IMPORTANT UPDATE:
Dear Applicants,

We are so grateful for your interest in The Patrick G. and Shirley W. Ryan Opera Center's 2021/22 Ensemble. We are committed to making our application and audition process as safe and accessible as possible during this difficult, uncertain time.

To allow applicants maximum flexibility, and to ensure the health and safety of all concerned, the Ryan Opera Center has made the difficult decision to cancel its April 24-25 New York auditions and May 22-23 Chicago auditions. All live auditions for the Ryan Opera Center will take place July 9-11, 2020 at Lyric Opera of Chicago.

We realize that not all applicants will be able to travel to Chicago for a July audition. We will work to find a mutually agreeable solution for all singers invited to a live audition. These extraordinary times call for all of us to be as flexible as possible, and we are deeply grateful for your patience and understanding.

The application deadline for July 9-11 auditions is Monday, May 25, 2020. Video submissions should be as recent as possible, but we are waiving the 6 month requirement in light of the current recording challenges and social distancing measures.

Please do not hesitate to contact Emma Scherer, Ryan Opera Center Associate, with any questions: escherer@lyricopera.org.

Sending all our best wishes for everyone's health and safety,

The Ryan Opera Center Team
Please contact Emma Scherer at escherer@lyricopera.org with any questions regarding this application. For technical help, please contact help@yaptracker.com.