This application closed on Sunday September 10, 2023.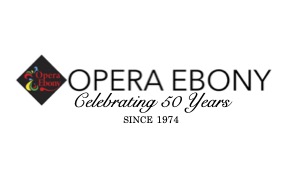 Welcome to the 2023 | Benjamin Matthews Vocal Competition. This year we celebrate the 50th Year Anniversary of Opera Ebony, founded by the namesake of this competition, Mr. Benjamin Matthews.
We are excited for this year's competition and as stated in the most recent competition, we will have Two Artist Divisions. Prizes will total close to $20,000 provided by the care and gifts of our wonderful donors and Board Members.
Artists of all nationalities are welcomed and encouraged to apply. Please visit www.operaebony.org for a listing of our 2023 Judges Panel.
Sincerely,
Opera Ebony
____
You will submit all 4 audition pieces for Prelims.
Once Semi Finalists are announced, repertoire changes will not be allowed.
Required Repertiore:
One (1) Spiritual
One (1) Art Song by Black Composer
One (1) Aria in original language
One (1) Musical Theatre works in the Golden Age style "Rogers, Ebb, Lowe..."
Please contact OE Team at info@operaebony.org with any questions regarding this application. For technical help, please contact help@yaptracker.com.